Meet Arctic Portable, Your Personal Mini Air Cooler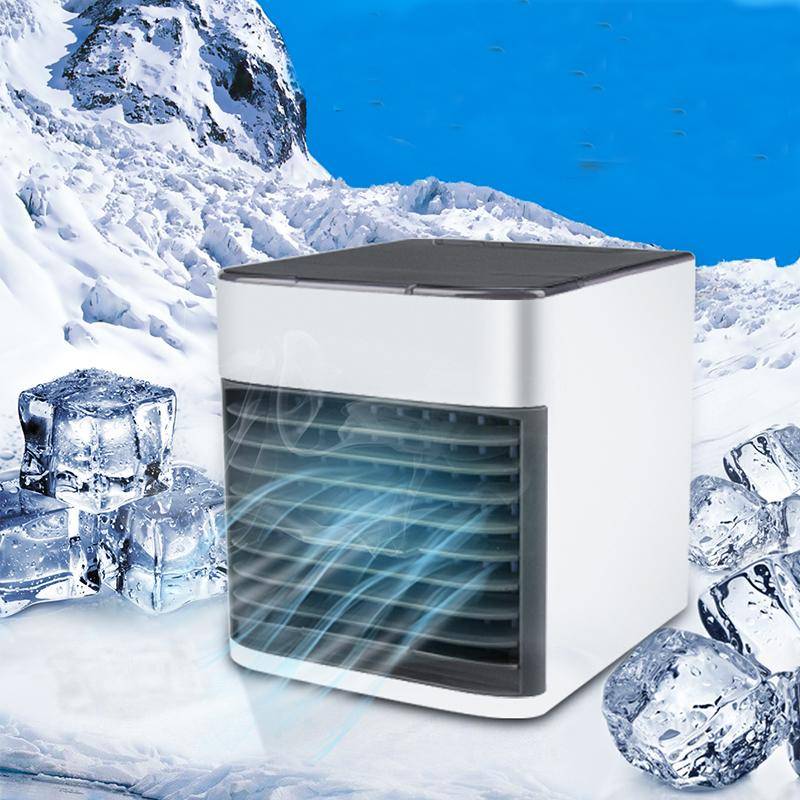 Arctic Portable evaporative cooler is an energy-efficient and environmentally-friendly alternative built for those who can't stand the heat in hot weathers.
"I hate drenching in sweat in the hot summer so I got myself this. This quickly became my savior of summers."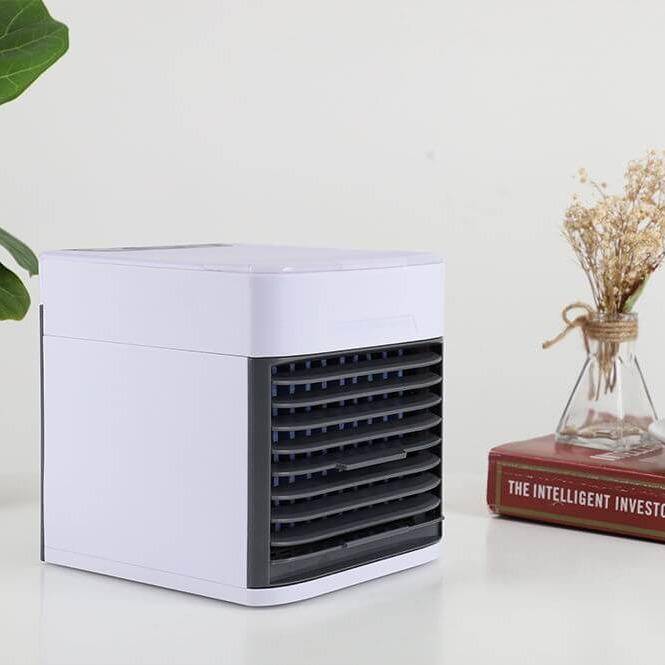 The solutions Arctic Portable can provide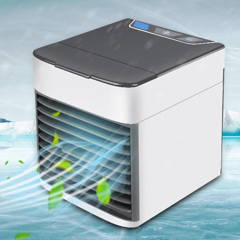 Creates cool, refreshing air flow to you directly.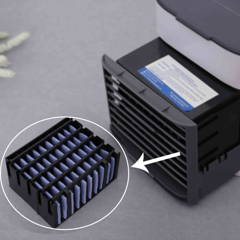 Humidify, purify, and cool the air all in one place.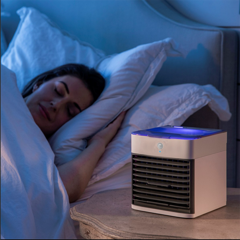 Enjoy relaxing, sweat-free days without breaking the bank.
Why Choose Artic Portable?
Artic Portable Best Features
3 fan speed modes + 7 ambient lights

Humidify, purify, and cool the air

Up to 8 hours of cool air with each filling

Extremely quiet when running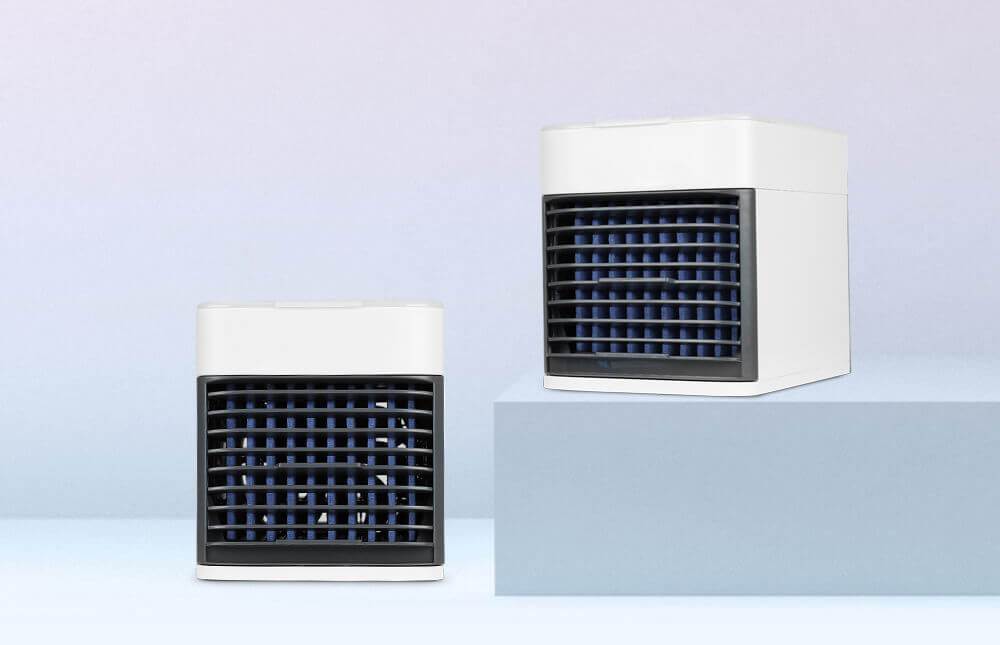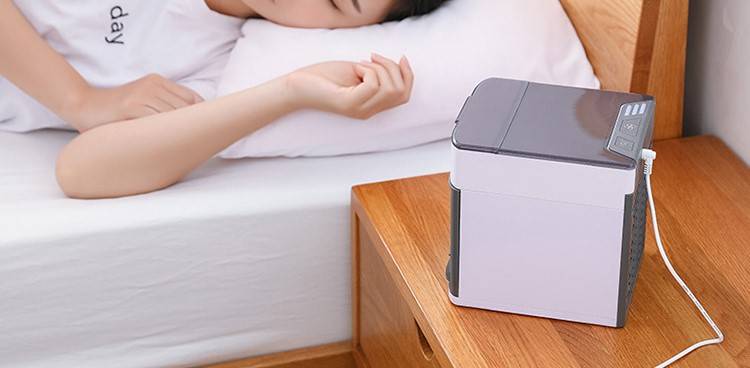 No More Sweaty Days and Nights
The Arctic Portable keeps you from the haet in hot days. Save more and help save the earth at the same time with the environmentally friendly Arctic Portable!
So...how does Arctic Portable work?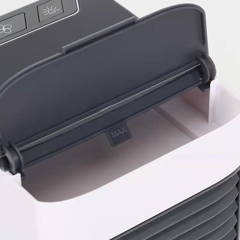 1. Pour water or drop ice (for even better effect!) into the device.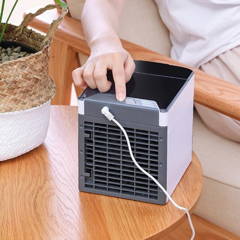 2. Plug in and adjust your own light option and fan speed.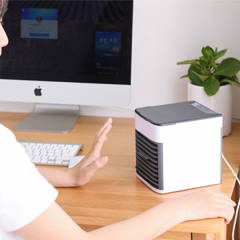 3. Enjoy the consistent cool breeze from Arctic Portable!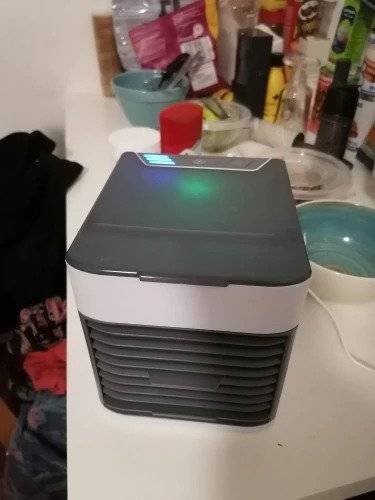 "I got this because we're going camping at the beach soon and I want to use this to cool down our tent, and I'm so impressed! I tried this out last night and it got really cool. I think itll be perfect!

"


Chiannon, US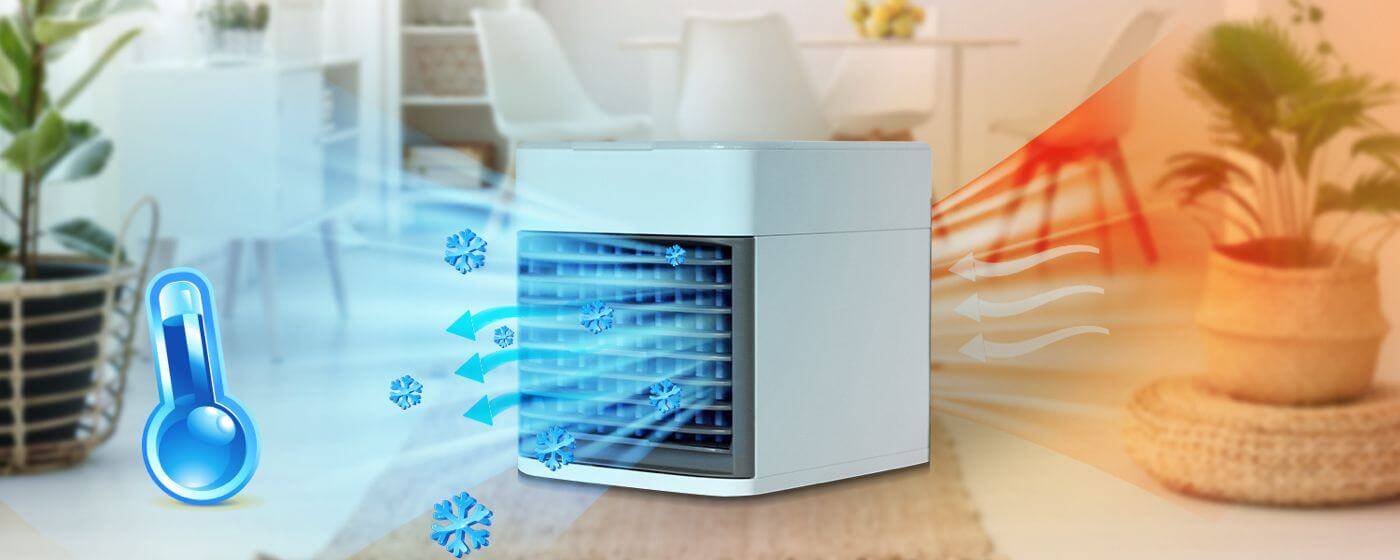 Our customers love the Arctic Portable, and for good reason:
It's the perfect cooling alternative!
Try it out risk-free today.
Have questions? We have answers.
What's the size for Arctic Portable?
How large is the water tank?
The water tank can hold about 16 ounces of water at a time; depending on what speed used, it can last from 6 to 8 hours.
Does this use USB or an electric outlet?
The size of Artic Portable is 6.3 x 5.7 x 6.7 inches, or 16 x 14.5 x 17 cm.
Does this use USB or an electric outlet?
The Arctic Portable uses USB cable, which is already included in the package!
How well can this cool a room?
It depends on the size of the room. Keep in mind that this is a personal cooler, which will have noticeable difference from air conditioners. Sitting or lying in front of the cooler is recommended. Works best under dry weathers.
Orders are shipped with a tracking number. Delivery time is 7-19 days.
Received a faulty item? Let us know and we'll make it right!
Have any questions or concerns? Say hi to us!