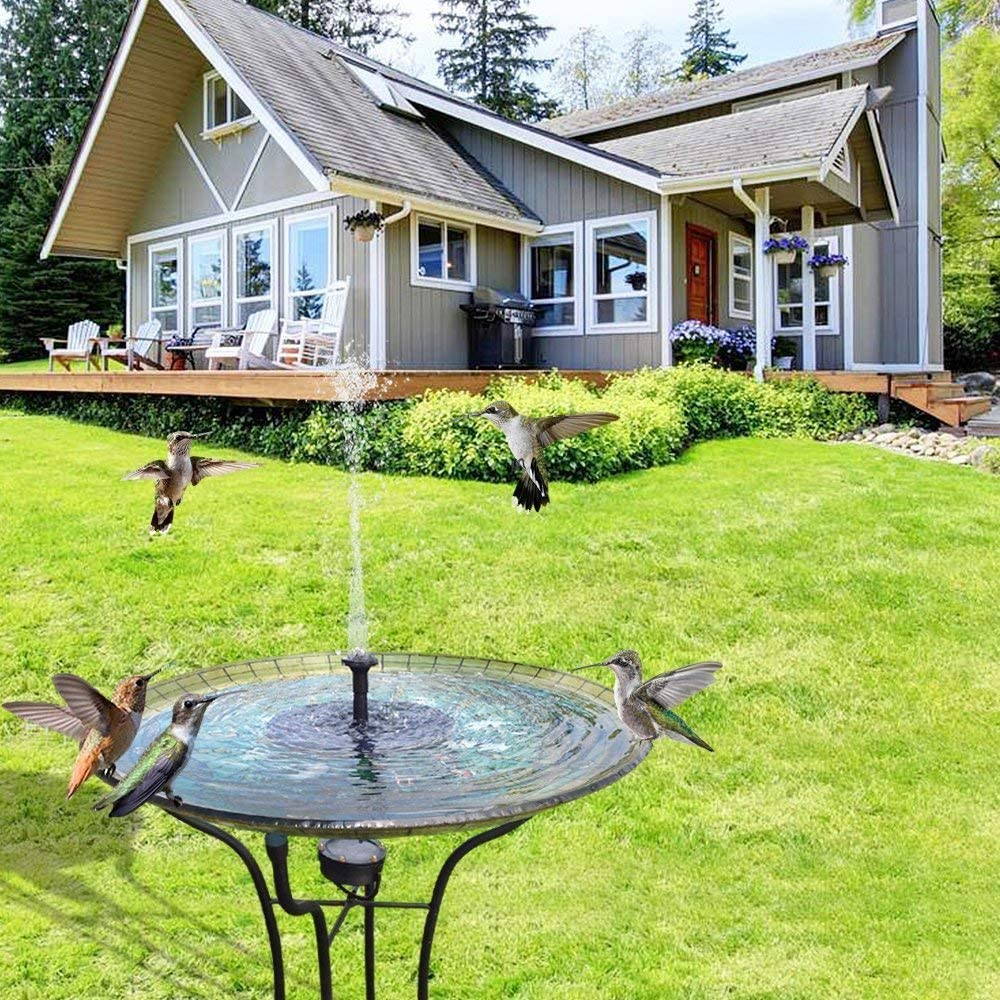 SolarFountain™ turns your backyard into a relaxing garden with minimum maintenance and effort, providing cooling sprinkling action under hot weathers!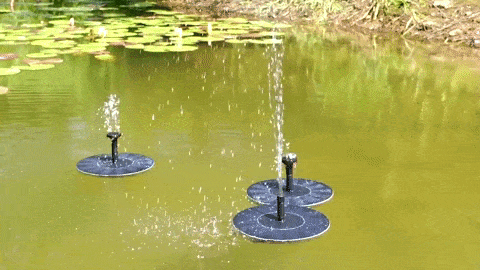 The SolarFountain™ is completely solar-powered, which means that it can be used anywhere as long as there's water and decent sunlight!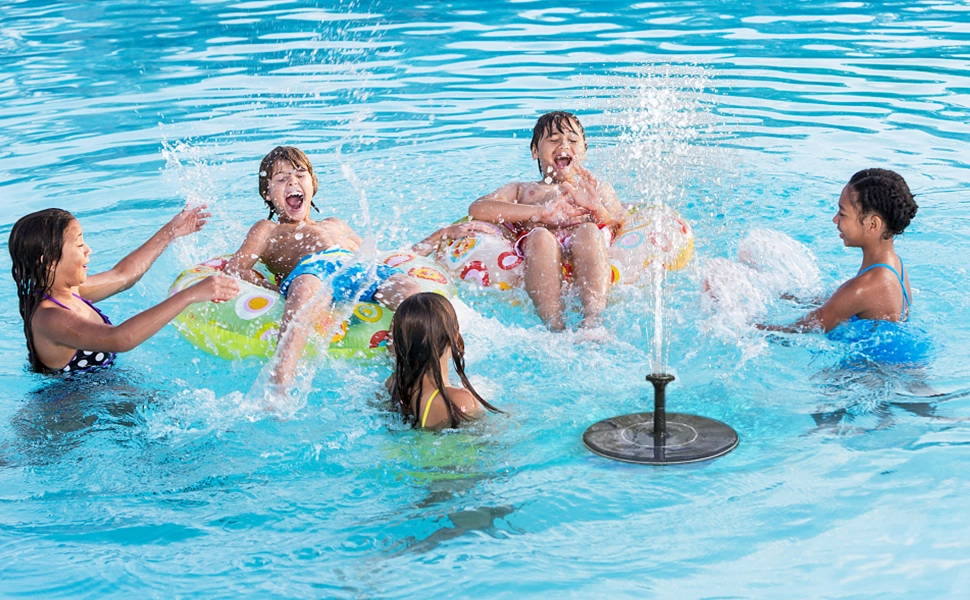 Being completely solar-powered, no additional batteries or electricity is required. No messy and ugly wires, or time-consuming set ups.
Frequently Asked Questions
What are the three spray styles?
Easily switch between different spray styles by changing the nozzle provided along with the product!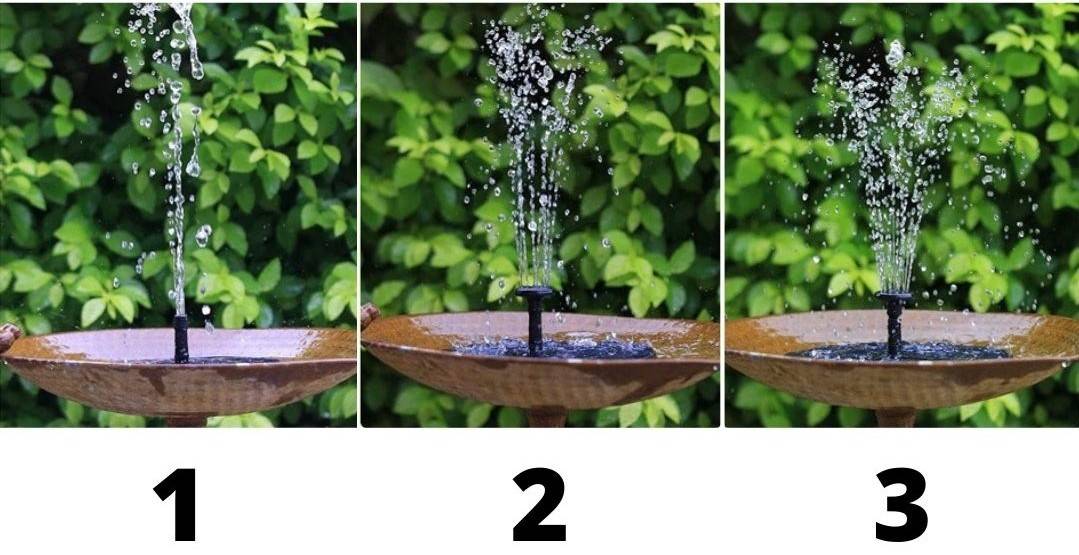 Will SolarFountain™ work on cloudy days?
SolarFountain™ will not be able to perform at its best on cloudy days. The intensity of the sunlight directly affects the power output of SolarFountain™, but depending on the cloudiness, sometimes it can still work as usual with a smaller output.
SolarFountain™ should be put under direct sunlight as it won't work as well indoors or under shades.
How do I install the SolarFountain™?
Simply attach the parts accordingly and it'll be good to go. It's really that simple!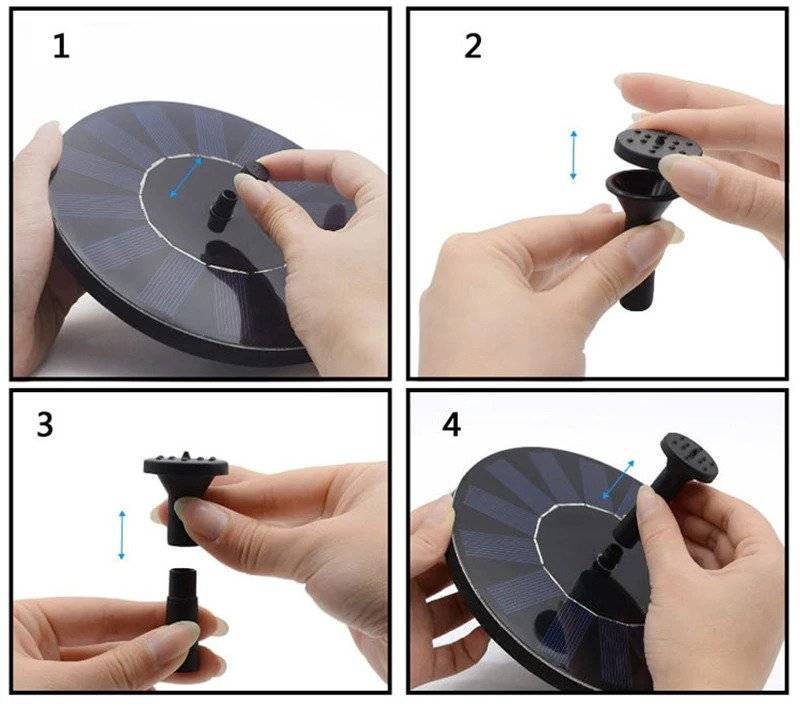 Can I use it as a bubbler if I don't want the spray function?
Yes! Just don't attach any spray nozzle and it should perform like a bubbler/drinking fountain. Some customers find it helpful as the spray functions may drain their bird baths due to strong winds.
What's the size of SolarFountain™?
The diameter of SolarFountain™ is 16cm/0.4in.
Try SolarFountain Risk-Free
We get it, ordering items online can be challenging. That's why we offer an easy 30 day returns policy, and if your item doesn't arrive or you have received a faulty item, just shoot us an email and we will send a replacement or refund.
Secure + Reliable Shipping
Orders are shipped with a tracking number. Delivery time is 7-19 days.
Received a faulty item? Let us know and we'll make it right!
Have any questions or concerns? Say hi to us!